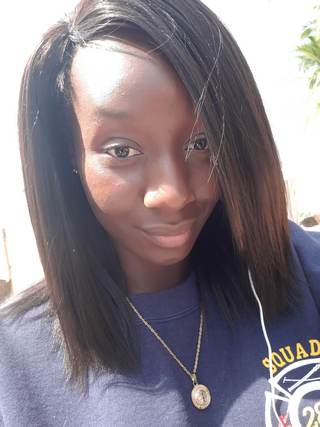 Esther from two continents
Esther Farrell was born in the idyllic Cape Verde Islands just off the north-west Coast of Africa.
Then her family took her to the other side of the Atlantic Ocean to North America and the northern state of Minnesota. On the radio you can still hear the soft tones of Minnesota in her voice.
With her secondary education being shared between North View Jr. High School in Minneapolis and St Joseph Convent Secondary School in Freetown, Esther eventually chose to study Mass Communications at Liccsal Business College in Freetown. There she graduated with a Diploma in Journalism. Recently married, Esther loves her career in broadcasting and intends to continue to explore the radio opportunities of Sierra Leone and, possibly, in the future the broadcasting avenues in Minnesota.

It is no accident that Esther can frequently be heard on Saturday Afternoons on Capital Radio. She is a keen sportswoman and from her years in Minnesota has a special interest in Basketball. This is in addition to the traditional African sport of Soccer. Esther is a keen advocate of exercise. She is proud of being in broadcasting and believes that hard work always achieves positive results.