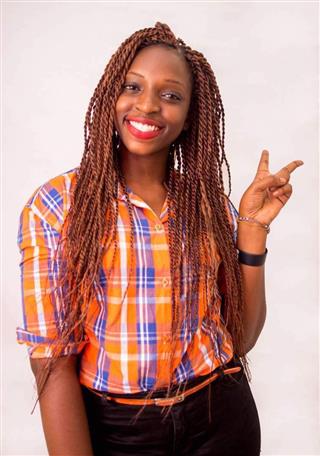 Gina Clarkson is the youngest presenter at Capital Radio.
She attended the International School Limited, both Primary and Secondary,  the Limount College and The Lebanese International School, where she took IGCSE'S and  A level exams.
Currently a Civil Engineering student at the Milton Margai College of Education and Technology . Gina is a budding Entrepreneur - owning a business called Clarkson Cupcakes. As a broadcaster, she started presenting at age 10, hosting a kiddies programme that was being aired on SLBS TV. Apart from presenting at Capital Radio, she currently work as a show host on Orange. Gina is a go-getter, who strongly believes that humans have so much power and potential in them to absolutely do anything. Gina says: 'We only have just one life to live, and it should be well spent.' Her dream is to become a very influential entrepreneur and business person in Sierra Leone .

Gina loves kids, trying new things, inspiring and motivating her peers, writing spoken word poetry, reading self development books and spending quality time alone. An extrovert who loves listening to the story of others . She has an ambition to travel the world, and through the help of her parents has taken every opportunity that came her way. She has been to England, Germany, France, China, Ghana, Gambia and Kenya. Wanderlust cravings are not going anywhere anytime soon as she wishes to explore and travel to more countries.