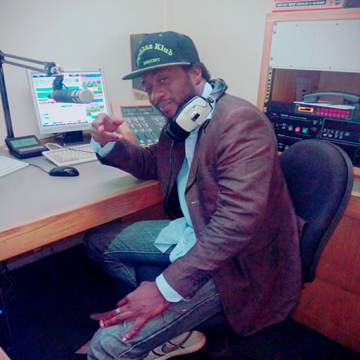 Kay Saffa – A School Globetrotter
Kay Saffa is West African born and grew up in Sierra Leone, Guinea, Gambia and the United Kingdom.
He attended schools in all four countries among them were: Lebanese International School, Koidu Town, Kono; John Kebly Preparatory School, Harlesden, London, UK; N'Dows Comprehensive Secondary School, Gambia; and Sierra Leone Grammar School, Freetown. Kay went on the Milton Margai College of Education and Technology.

As a teenager, Kay Saffa, was part and parcel of the Hip Hop music scene which swept the world and cut his teeth as a DJ at family and friends' parties. By 2009 he was a 'Street DJ' with a growing reputation. He met a local radio DJ who offered him an internship at a Freetown radio station. After gaining some experience at the radio station Kay then successfully applied for a position at Capital Radio.

Kay Saffa presents the Drive Time Show. Mondays to Fridays on Capital Radio. On Sunday afternoons he presents 'Something Different'. Kay is an active Swimmer and Basketball player and has a wider interest in agriculture and livestock rearing.